It was our second lecture for CFD. It takes place in the most unholy hour of the day... 2:00PM. Because the mess hall is packed an hour before our lecture, I decided to just grab a sandwich at another institute's cafe and then bought a cup of coffee from the vending machine. I thought it was enough to keep me up during class but I was so wrong.
My professor was droning on and on about a fluid undergoing convection and pressure and frictional forces and was showing us the derivation of the Navier Stokes Equation as if it were the most interesting thing in the world. I tried with all my might not to fall asleep. My eyes would just shut, as if it had a mind on its own. Just deriving the equation took almost an hour and a half. Thanks so much to the brilliant scientists Newton and Stokes for simplifying things for us.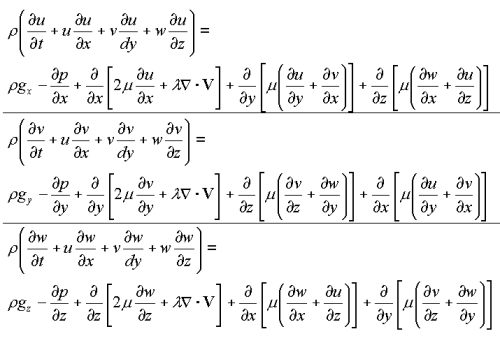 I didn't see the point why we had to endure that lecture that was just all about equation derivation. I could have made better use of my time looking for
safe diet pills that work
or doing some much needed research and studying at the library. But perhaps, there's a reason why we needed to learn how to derive that equation. Perhaps it will come out in the exams? Hmm.. I will soon find out in the succeeding lectures.
In case you're wondering, CFD is Computational Fluid Dynamics. And no, I am not a geek.