We are already halfway through the month of October, but it still has lots to offer for both young and old. Here are some events and activities that the City of Stuttgart and its neighboring cities has to offer this fall season:
1. Kürbisaustellung (Pumpkin Festival) at Blühendes Barock in Ludwigsburg:
The annual pumpking festival runs until November 03, 2019. This year's theme: The Fantastic World of Fairytales. If you grew up enjoying the tales of the Grimm Brothers for example, then the giant pumpkin exhibit is a must! Lots of activities are in store for visitors: halloween pumpkin carving, music, story telling, pumpkin gourmet creations, and lots more. Entrance fees: 9,00€ for adults, and 4,50€ for children from 4-15 years old.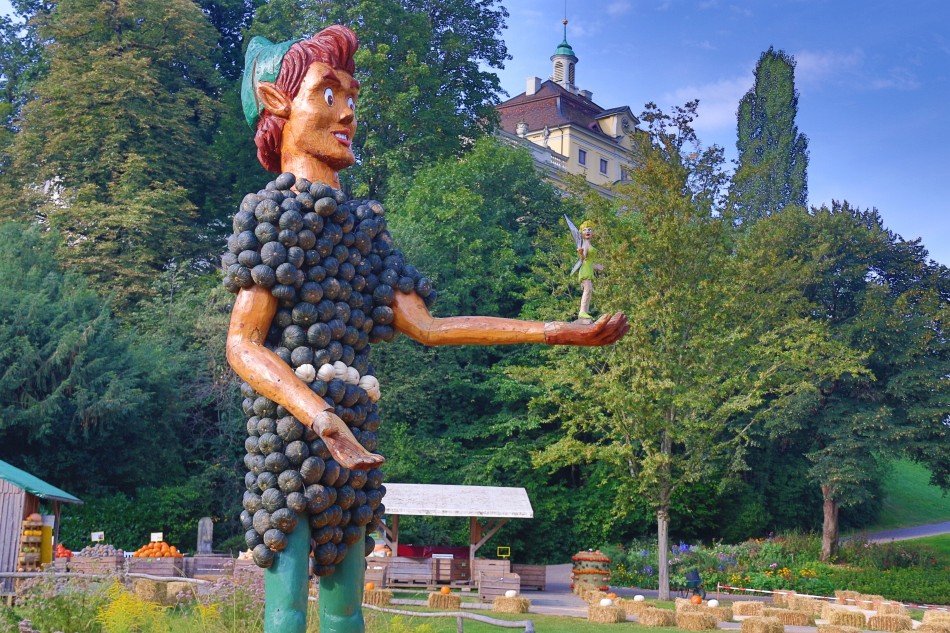 Giant pumpkin sculture of Peter Pan and Tinkerbelle. Sculpture by Pit Ruge.
Photo taken from Blühendes Barock website.
2. Culmination of the Remstal Garden Show:
For 164 days the Remstal became a unique experience, opening up new paths, testing new formats and making new encounters possible. With it, the communities and cities around the Remstal became closer more than ever. To culminate, an inter-community closing ceremony will take place in Waiblingen on 20.10.2019. In the evening, Waiblingen lights up, with the city center bathed in a colorful sea of lights. A fireworks display forms the brilliant finale of the event and the Remstal Garden Show 2019.
3. Halloween at the Wilhelma:
It is Halloween at the Zoo on 31.10.2019! Children and teenagers until 18 years old in costumes have free entrance to the park. Wilhelma transforms into a Halloween town with spooky lights, a dim atmosphere, scary silhouettes and creepy decorations. Special Halloween program from 11:00 - 20:00.
These are just some of the things that you can do with your family this month of October in Stuttgart. I wish you lots of fun and enjoyment with the whole family!